If you're looking for a way to earn extra income, becoming a Meesho seller can be a lucrative opportunity. Meesho is a popular online platform that connects buyers with sellers, allowing anyone to start their own online store and sell products from the comfort of their own home. In this guide, we'll take you through the steps to become a successful Meesho seller and earn millions.
Table of Contents

Step 1: Sign up and Download the Meesho App
To get started with Meesho, the first step is to sign up and download the app on your mobile phone. Once you've done that, you can create your profile, and start browsing through the products that are available for sale.
Step 2: Choose Your Niche
One of the keys to being a successful Meesho seller is to choose a niche that you're passionate about and knowledgeable in. This will allow you to connect with your potential customers on a deeper level and provide them with the products they want.
Step 3: Research and Choose Your Products
Once you've chosen your niche, it's time to research and choose the products you want to sell. Meesho offers a wide range of products, including clothing, accessories, beauty products, and more. You can choose the products that you're interested in and that you think will sell well.

Step 4: Set Your Selling Price
When setting the price for your products, you need to consider the cost of the product and the profit you want to make. Meesho allows you to set your own selling price, and they'll take care of the rest, including the payment processing and shipping.
Mera Bill Mera Adhikar: Spend 200 and Chance to Win 1Cr!

Top 10 Big Option Traders in India You Must Follow!
Step 5: Promote Your Products
To attract potential customers and make sales, you need to promote your products. Meesho offers several tools to help you promote your products, including social media integration, WhatsApp sharing, and more. You can also create your own website or blog to promote your products and attract more customers.
Step 6: Provide Excellent Customer Service
Providing excellent customer service is key to building a loyal customer base and growing your sales. Make sure to respond promptly to customer inquiries, provide accurate product information, and handle any issues or complaints in a professional manner.

Step 7: Monitor Your Sales and Adjust Your Strategy
To be successful as a Meesho seller, you need to monitor your sales and adjust your strategy accordingly. Keep track of your best-selling products, analyze your sales data, and make changes to your pricing, product selection, and marketing strategy as needed.
Conclusion: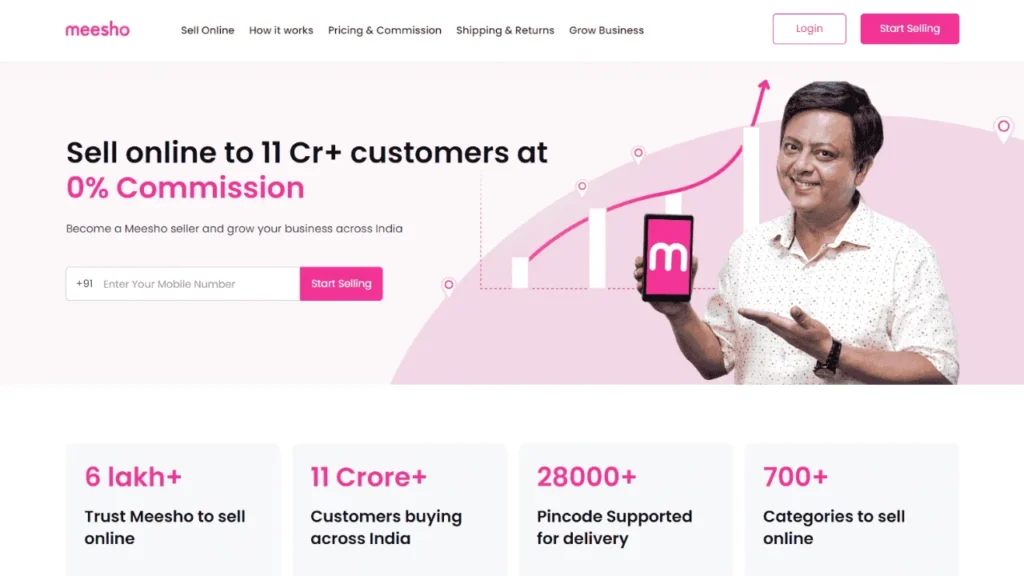 Becoming a Meesho seller can be a great way to earn extra income and build a successful online business. By following these steps, you can start your own online store, choose the products you want to sell, set your own prices, and promote your products to potential customers. With dedication and hard work, you can become a successful Meesho seller and earn millions.