Yashasvi Jaiswal is an Indian cricketer born in Bhadohi, a small town in Uttar Pradesh near Varanasi. Here We'll see Yashasvi Jaiswal achievements before IPL debut he made. He moved to Mumbai with his father at a young age to pursue his passion for cricket. Watch live IPL matches here!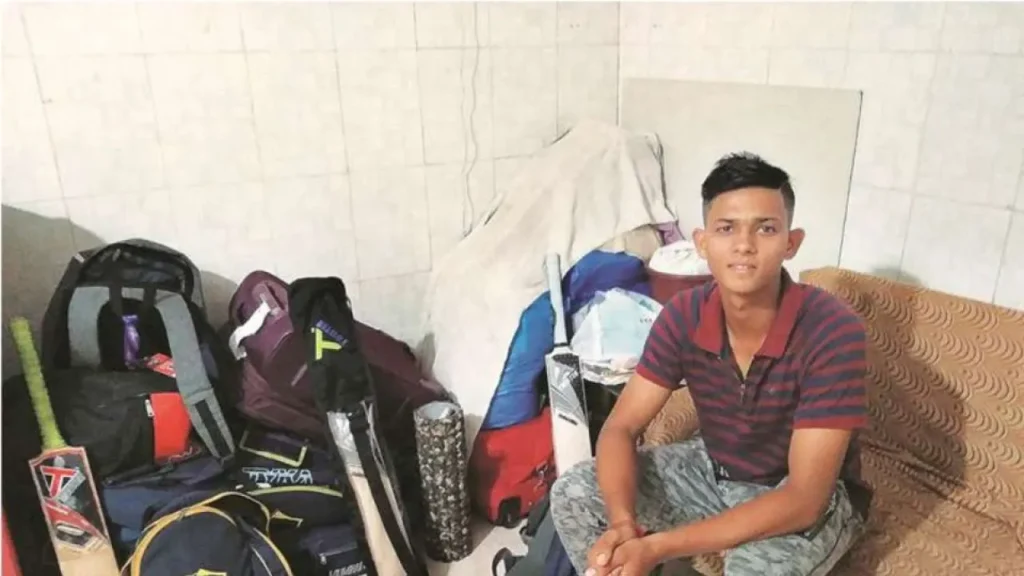 From Homeless to Under-19 World Cup Star:
Jaiswal had a difficult start in Mumbai. He struggled to find a place to live and often slept hungry while selling panipuri to make ends meet. He eventually caught the eye of Jwala Singh, who ran a cricket academy in Santacruz. Singh took Jaiswal under his wing, providing him with a place to stay and becoming his legal guardian.
Yashasvi Jaiswal's Talent Shines:
Jaiswal's talent shone when he scored 319* and took 13/99 in a Giles Shield match, a record in school cricket, which was recognized by Limca Book of Records. He was selected in the Mumbai under-16 squad followed by the India under-19 team. He was the highest run-scorer (318 runs) and player of the tournament at the 2018 ACC Under-19 Asia Cup, which India won.
Triumph in Youth Cricket:
Jaiswal continued to impress in youth cricket, striking 173 off 220 balls in a Youth Test match against South Africa under-19s and scoring 294 runs in 7 matches, including four half-centuries, in the under-19 tri-series in England, which also featured Bangladesh.
Leading India to Under-19 World Cup Victory:
In December 2019, Jaiswal was named in India's squad for the 2020 Under-19 Cricket World Cup. He became the leading scorer in the tournament, including scoring a century against Pakistan in the semifinal. His contribution helped India win the Under-19 World Cup for a record fourth time.
Yashasvi Jaiswal Achievements:
| Achievement | Details |
| --- | --- |
| Record-breaking performance | Scored 319* and took 13/99 in a school cricket match, recognized by Limca Book of Records |
| 2018 ACC Under-19 Asia Cup | Highest run-scorer (318 runs) and player of the tournament |
| 2020 Under-19 Cricket World Cup | Named in India's squad and was the leading run-scorer |
| Youngest double centurion | Scored 203 runs off 154 balls in a Vijay Hazare Trophy match against Jharkhand |
| 2019-20 Vijay Hazare Trophy | One of the top five run-scorers with 564 runs in 6 matches at an average of 112.80 |
Yashasvi Jaiswal achievements
Conclusion:
Jaiswal's story is a testament to the power of hard work and perseverance. Despite facing multiple challenges in his early days, Jaiswal remained dedicated to his dream of playing for India. Today, he is one of the brightest young talents in Indian cricket, and his story is an inspiration to many.