Himavad Gopalaswamy Temple, located in a serene and picturesque setting, is a lofty hill situated approximately 16 km southwest of Gundlupet. Standing tall at a height of 4,770 feet above sea level, it is also known as Dakshina Govardhanagiri. The hill's summit is often veiled in clouds and mist, earning it the name Himavad Gopalaswamy Betta, with "Himavad" meaning covered in mist. This enchanting destination boasts an ancient fort and the revered Gopalaswamy Temple dedicated to Lord Krishna.
Top 9 Kasol Hotels to Stay In Budget In All Season!

How to Book Sainik Rest House Online!
Table of Contents
Exploring Himavad Gopalaswamy Betta;
The Fort and Temple:
The hill is adorned with an age-old fort believed to have been built during the 13th century.
Within the fort stands the Gopalaswamy Temple, a sanctuary dedicated to Lord Krishna.
The temple's single-tiered gopuram rests on the enclosure's compound wall.
The facade of the mukha mantapa features the captivating sculpture of dashavatara, representing the ten avatars of Lord Vishnu.
Inside the garbhagriha, an exquisitely carved idol of Lord Krishna playing the flute can be found, with the left toe resting on the right one.
Himavad Gopalaswamy Temple Festivals:
The Gopalaswamy Brahma Rathotsava car festival takes place annually during Phalguna Masa-Sravana, usually in the last week of March.
Bamboo creepers collected from the forest are used to pull the chariot during this unique festival.
The auspicious days of Sravana masa, particularly Saturdays, witness special poojas and attract a multitude of devotees.
These Hidden Places in Valparai You Must Visit!
Natural Splendor:
The surroundings of the Venugopalaswamy temple offer breathtaking views.
The hill is often blanketed by a white mist, creating an enchanting illusion of snow.
The Kannada word "Hima" refers to snow, perfectly describing the misty allure of the area.
Visiting Himavad Gopalaswamy Temple:
Access to Himavad Gopalaswamy hill is permitted from 8:30 AM to 4 PM.
The hill is located 220 km from Bengaluru and 80 km from Mysuru.
Visitors need to take shuttle buses from the foot of the hill, as private vehicles are not allowed.
Nearby attractions include the Bandipur Tiger Reserve & National Park (20 km) and Nanjanagudu (55 km).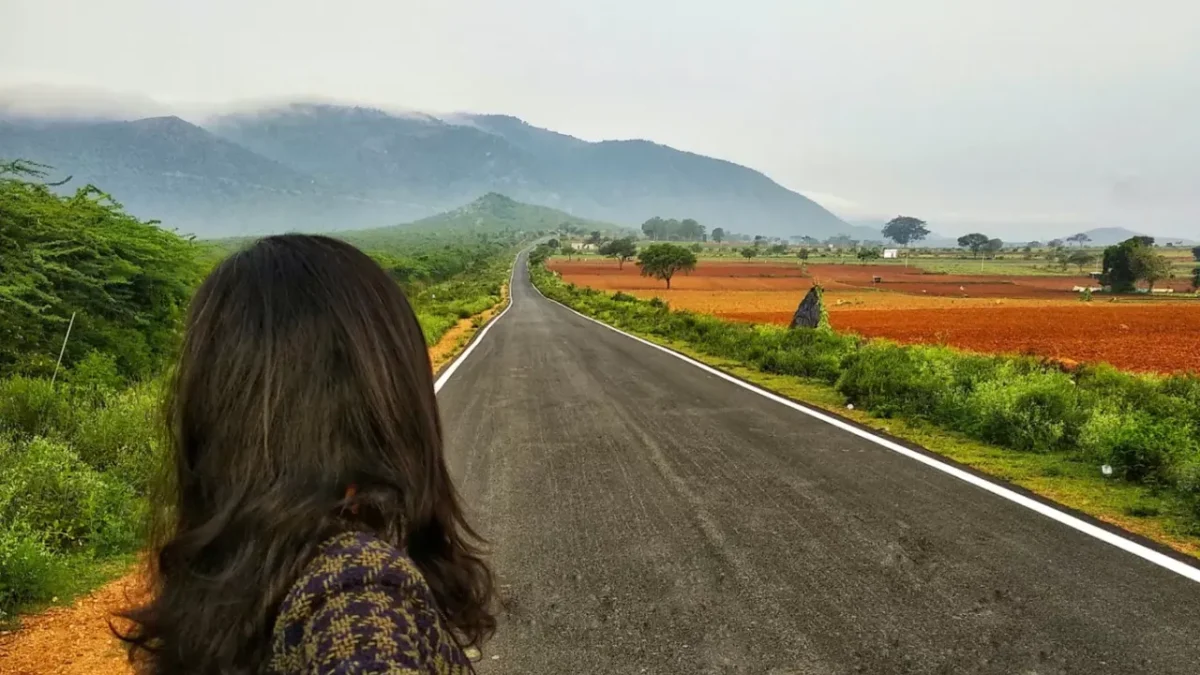 Conclusion:
Himavad Gopalaswamy Betta stands as a magnificent hill enveloped in mystical beauty. With its ancient fort, revered temple, and mesmerizing natural surroundings, it offers a captivating experience. The annual car festival and the auspicious days at the temple add to its allure. Visitors can immerse themselves in the enchanting mist and explore nearby attractions like the Bandipur Tiger Reserve. Whether seeking tranquility or adventure, Himavad Gopalaswamy Betta is a destination that promises a memorable experience.