As the monsoon arrives, Kasol transforms into a lush paradise, beckoning travelers seeking Kasol hotels with a serene escape amidst nature's bounty. Nestled in the picturesque Parvati Valley of Himachal Pradesh, Kasol offers a perfect getaway for those yearning to explore its breathtaking landscapes, gushing waterfalls, and mist-covered mountains. To enhance your experience, here are the top 9 kasol hotels that ensure a comfortable and memorable stay during the monsoon season.
Table of Contents
The Hosteller Kasol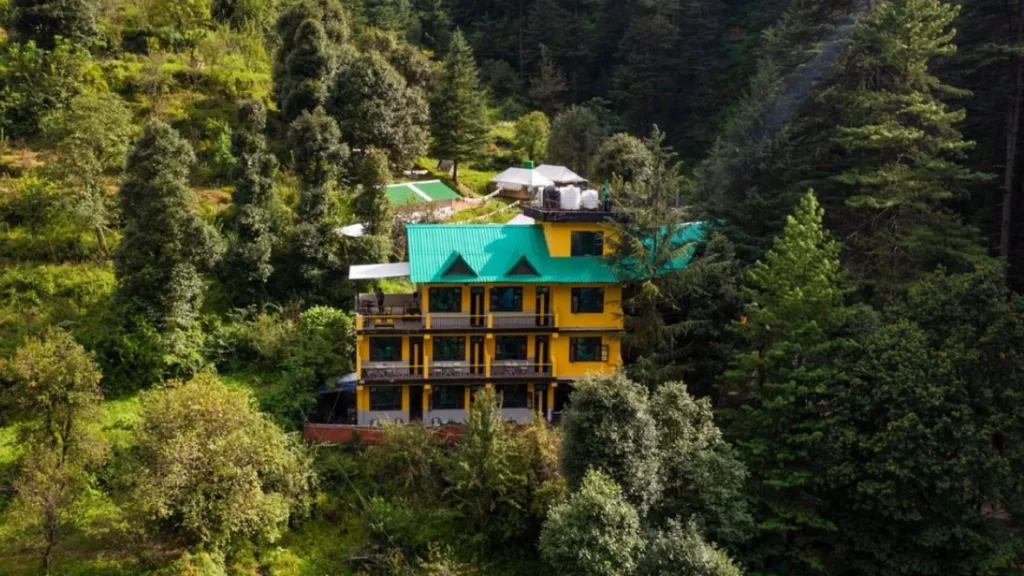 The Hosteller Kasol, Kasol's first hostel, offers the ultimate stay experience for backpackers and travelers seeking relaxation and rejuvenation. With a focus on cleanliness, safety, and hospitality, we provide quality accommodation and a vibrant atmosphere. Situated just a 5-minute walk from the city center and close to the main temple and waterfall, our location offers convenience and tranquility. Enjoy clean and comfortable beds, attached WCs, free WiFi, common spaces, and in-house dining. Join us for exciting activities like jungle walks, river trails, karaoke nights, and more. Don't miss the chance to explore the villages, go on day tours, trek to Kheerganga, Tosh, or Malana, and savor delicious Israeli cuisine. The Hosteller Kasol ensures you have an unforgettable experience.
Parvati Kuteer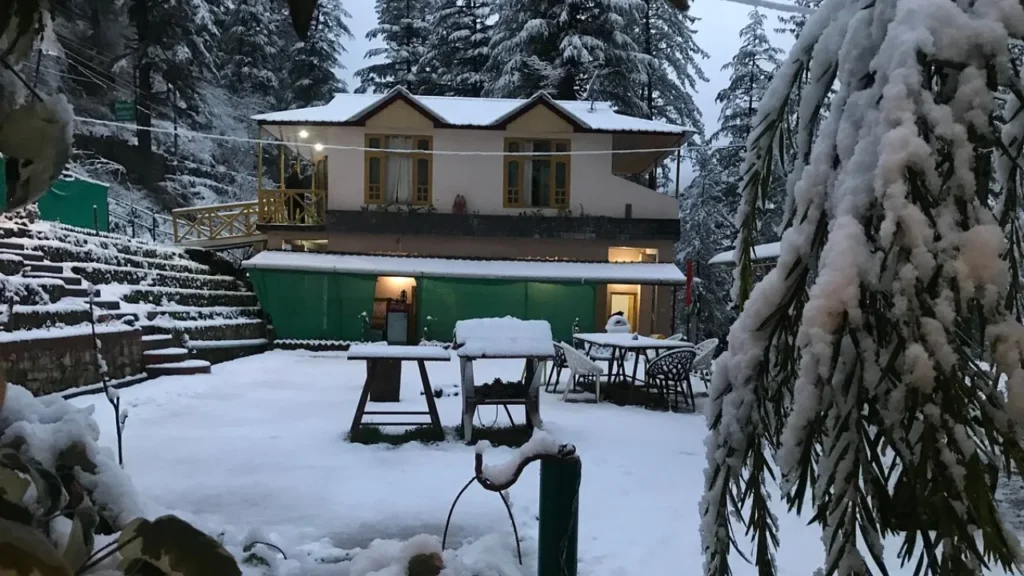 Parvati Kuteer, a log hut cottage resort in Kasol, Himachal Pradesh, offers a tranquil retreat amidst the dense deodar forest. Located on Manikaran road, just 2km before Kasol, it provides a serene environment away from the tourist crowds. Situated by the riverside of Parvati, our wooden huts, beautiful lawn, and vibrant flowers create a memorable experience. Enjoy the cool breeze and the soothing sound of the river, and unwind around the campfire in the evenings. Nature enthusiasts can explore the nearby Kanawar Wildlife Sanctuary, while the resort itself offers opportunities to encounter wildlife, including the flying squirrel. Escape to Parvati Kuteer for a rejuvenating holiday surrounded by nature's splendor.
These Hidden Places in Valparai You Must Visit!

Why are Indians crazy about these Hunza Valley Pakistani Girls?
Kabila Camps – Kasol Hotels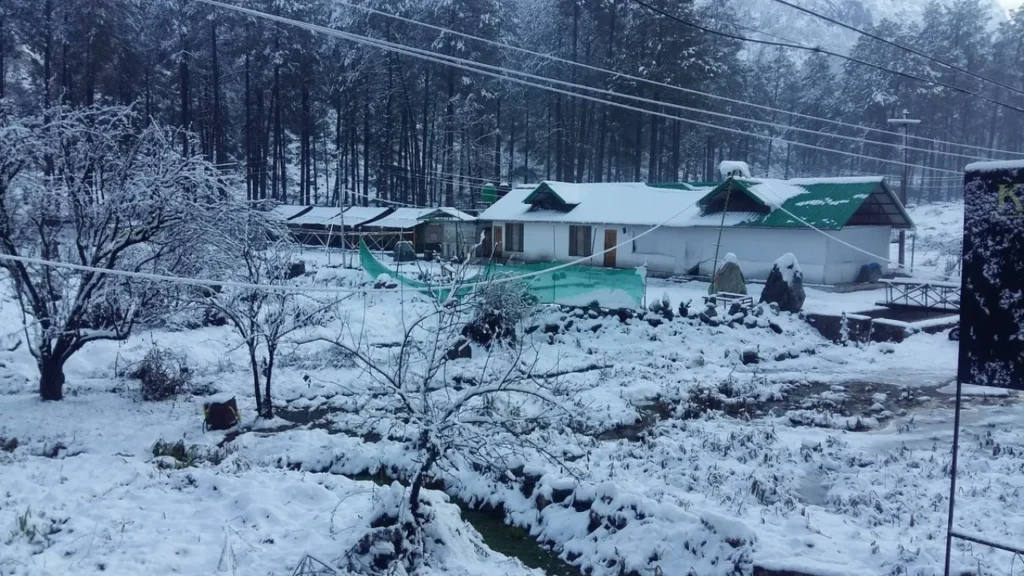 Kabila Camps, situated in the serene Parvati valley, offers a divine retreat just 4km away from the famous Kasol town. Our accommodation options range from luxurious Swiss tents equipped with modern amenities to affordable tents for budget travelers. Whether you're seeking a fulfilling camping experience, relaxation amidst nature, hiking adventures on nearby trails, or savoring delicious barbecue, Kabila Camps is the perfect destination for it all.
The Hosteller Kasol, Parvati Valley
The Hosteller Kasol, Parvati Valley is the newest addition to the 'Mini Israel of India.' With its stunning location amidst the Parvati Valley and surrounding mountains, this hostel offers the perfect stay for a weekend getaway or an extended mountain retreat. Designed with Biophilia in mind, the hostel's dorms and private rooms provide breathtaking views of the natural beauty beyond. Enjoy the cozy common rooms, outdoor area with a fire pit, indoor fire pit, and a terrace café with panoramic views. Pet-friendly and conveniently located near our original Kasol hostel, it's a slice of paradise.
The Hosteller Kasol Riverside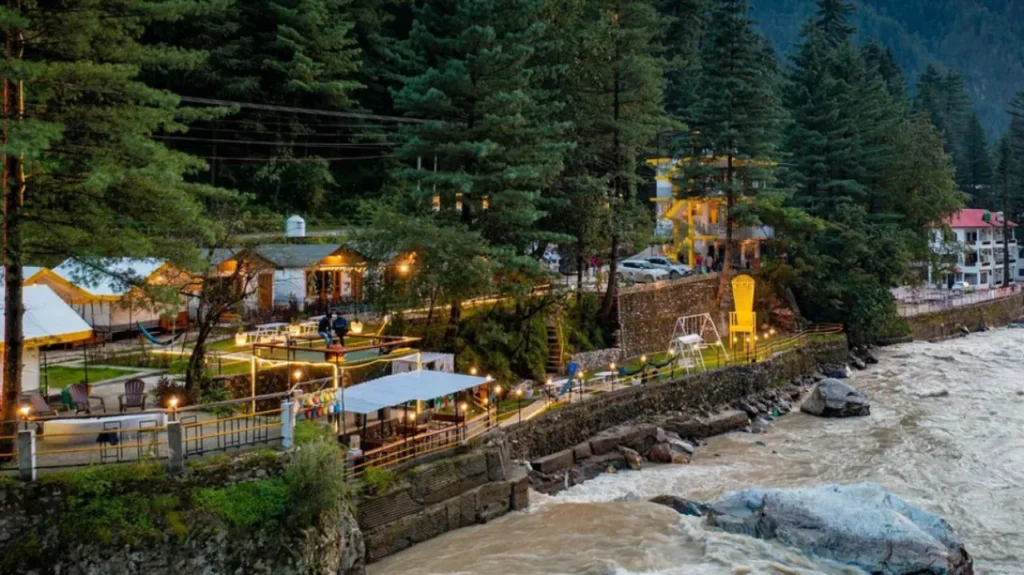 The Hosteller Kasol Riverside is a dream destination nestled in the captivating Parvati Valley. What sets it apart? Well, picture this – your very own private riverside! With expansive grounds and lush surroundings, The Hosteller Kasol offers a picturesque setting with the sparkling Parvati river flowing alongside. To enhance your experience, indulge in the ultimate camping adventure with our charming private tents by the riverside. Imagine waking up to the soothing sound of gurgling water and the refreshing mountain breeze. It's a dream come true! Discover your favorite hideaway in Himachal at The Hosteller Kasol.
Most Expensive Hotel In India You Never Knew!
Hukam's Holiday Home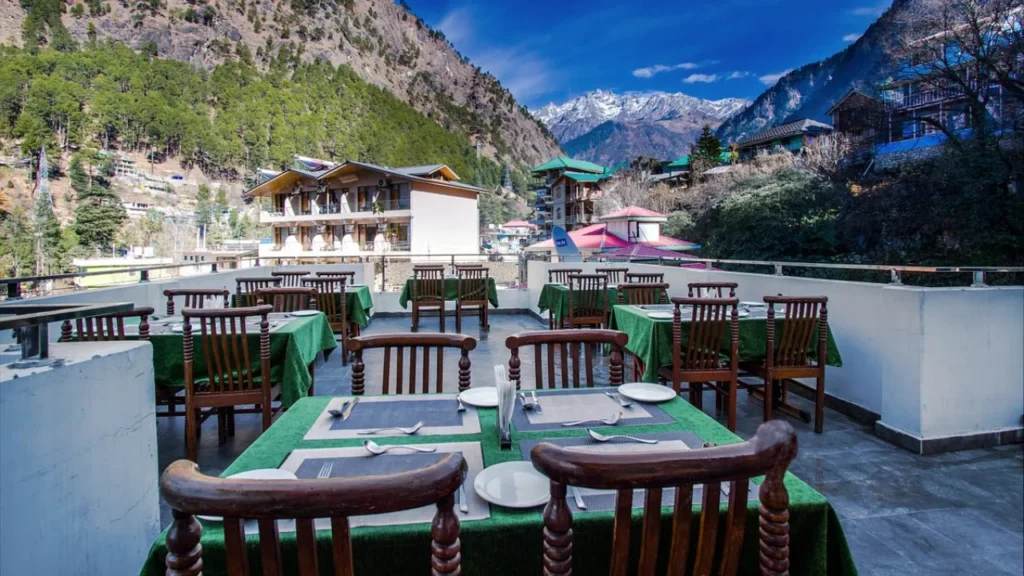 Hukam's Holiday Home offers 15 well-appointed rooms with attached toilets, 24-hour hot and cold water, and balconies for every room. It provides a beautiful and homely stay with amazing views, comfortable rooms equipped with all amenities, delicious food, and a friendly staff. The owner, Hukumji, is exceptionally humble, supportive, and caring. Hukam's Holiday Home proved to be a completely safe and secure place for families and groups like ours.
Moksha Riverside – Kasol Hotels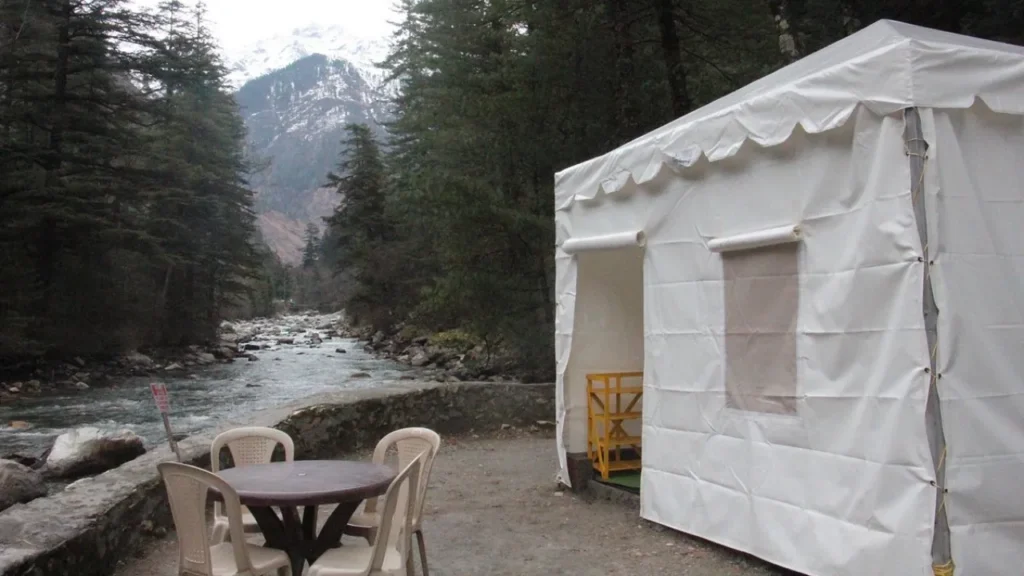 Moksha Riverside offers a luxurious camping experience in the best location of Kasol, right by the river. With stunning views of the forest, snow-capped mountains, valley, and the river, it provides a serene and picturesque setting. The campsite features a restaurant and riverside seating, allowing guests to enjoy delicious meals while immersing themselves in nature. Adventure enthusiasts can indulge in activities like fishing, shooting, bonfires, barbecues, and even moon watching. Moksha Riverside promises a memorable and adventurous stay in Kasol.
Shanti Cafe – Kasol Hotels
Stay with Shanti Cafe & Guesthouse Property, located just 15 minutes away from Kasol bus stop, offers a luxurious and cozy stay with a private river view balcony. Enjoy live music sessions in our cafe and make your stay memorable. With the best view from your room and private balcony, our unique property is preferred by solo travelers, couples, and groups. Our dedicated team ensures your needs are met, creating the perfect vibe. Indulge in delicious multi-cuisine, making us the best cafe and stay in Parvati Valley, Kasol.
North Deodar Camps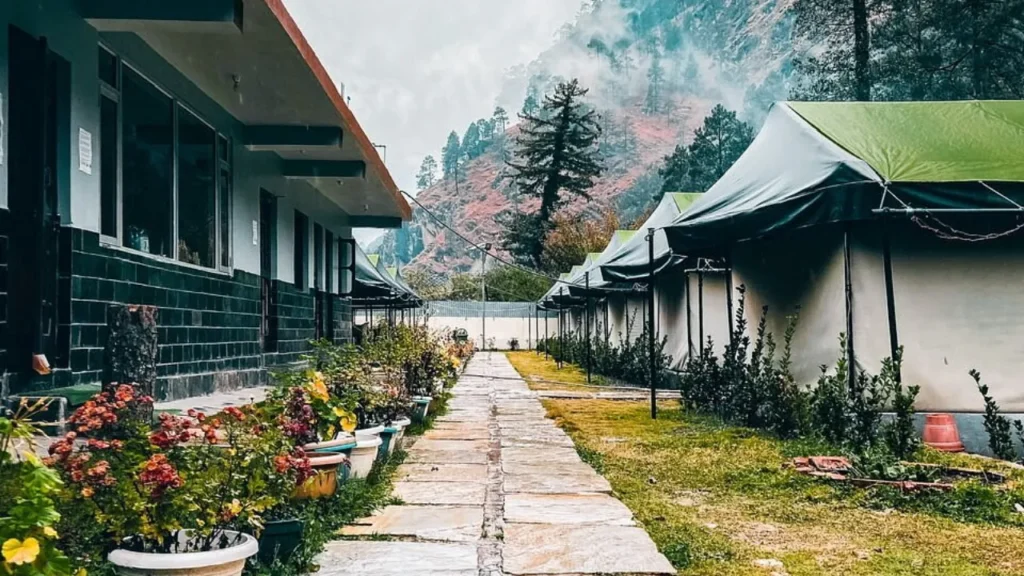 The 'North Deodar Camps' is conveniently located, easy to find, and offers a secluded setting unlike other camps in the area. With a stunning view of the Parvati river just a minute away, the camp provides excellent facilities and maintains high hygiene standards. The staff and manager are extremely helpful and responsive. Additionally, the campsite features a kitchen and dining area serving delicious Indian and Chinese cuisine. Notably, their friendly guard-dog, Bruno, adds to the overall experience with his gentle nature and hearty appetite.
Conclusion:
As you plan your monsoon getaway to Kasol, these top 9 hotels promise to make your stay a memorable one. Whether you seek luxury, adventure, or a budget-friendly option, Kasol has a wide range of accommodations to suit your preferences. Embrace the tranquility and natural beauty of this enchanting destination, and let these hotels be your comfortable abode as you immerse yourself in the monsoon magic of Kasol.