How to Start Forever Living Business? Benefits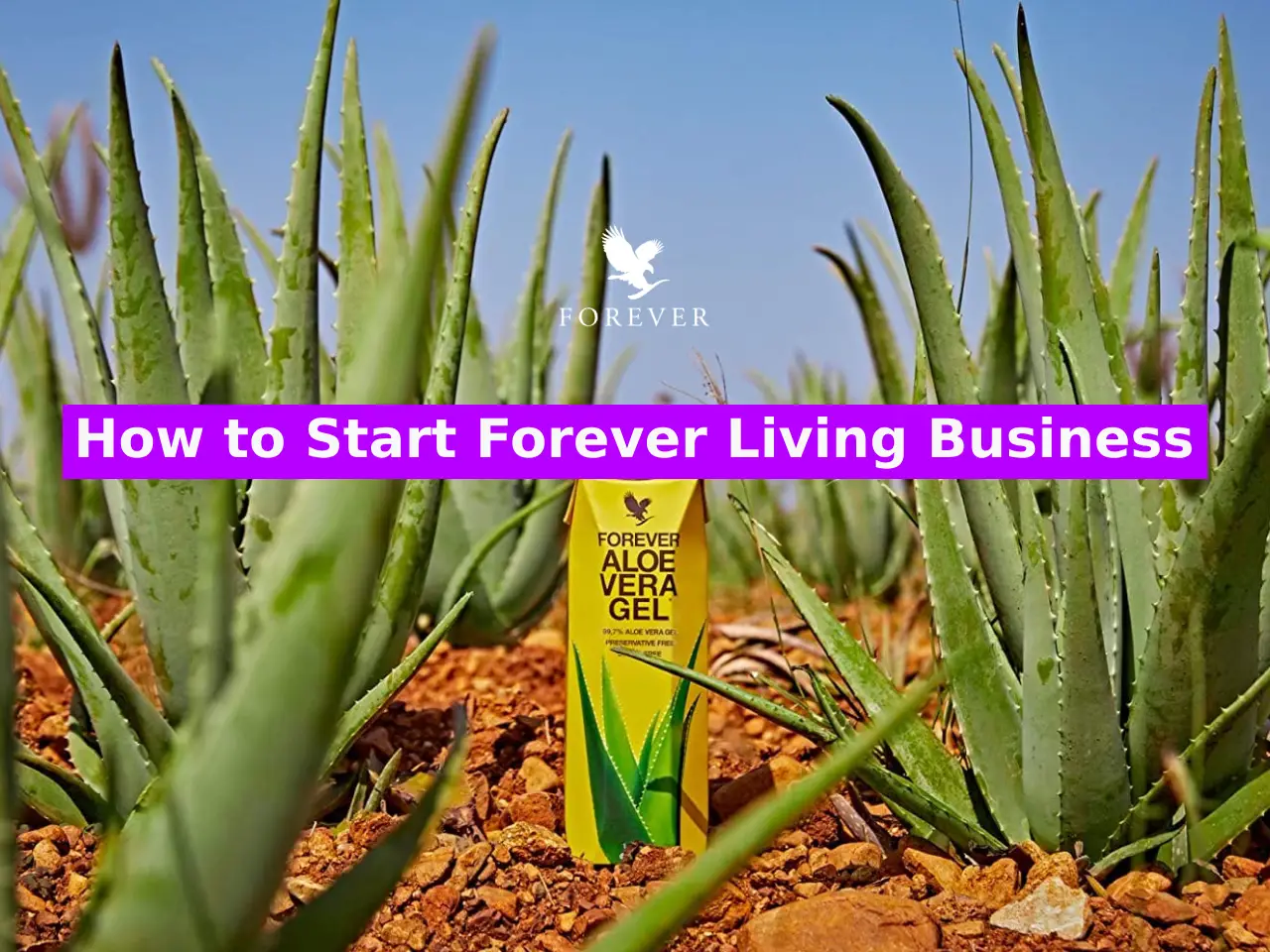 People want to start a business from their home and knowing how to start forever living business could help them. I'm thrilled to guide you that Forever Living offers a unique opportunity to transform your life, providing high-quality health and wellness products while building a thriving business. With dedication and strategic planning, you can harness the potential of this renowned company and pave the way for financial freedom and personal growth.
Table of Contents
What is Forever Living Products Business?
Before diving in, it's essential to familiarize yourself with Forever Living's exceptional range of products. From Aloe Vera-based supplements and skincare to weight management and personal care items, the company's offerings are crafted with natural ingredients, ensuring their popularity among health-conscious consumers. Understanding the benefits and applications of these products lays the foundation for successful sales and customer satisfaction.
| Type of Enrollments | Earning |
| --- | --- |
| Forever Preferred Customer | 5% off all future purchases |
| Forever Business Owner | Higher commision on each sale |
How to Start Forever Living Business?
Become a Forever Business Owner (FBO)
Becoming a Forever Business Owner is your passport to a world of opportunities. To start, sign up with Forever Living, which typically involves purchasing a starter kit containing product samples, marketing materials, and comprehensive training guides. This initial investment equips you with the tools necessary to kick-start your business and introduces you to the extensive support network provided by the company.
Build Your Network and Customer Base
One of the cornerstones of a successful Forever Living business is building a robust network of customers and team members. Leverage your existing social circle and reach out to friends, family, and acquaintances who might be interested in the products or the business opportunity. Hosting product demonstrations, wellness workshops, and online events can attract potential customers and team members, allowing you to showcase the benefits of Forever Living products firsthand.
How to Start a Business In Dubai From India | For Foreigner

How to Start Trading Business In India?
Training and Mentorship
Forever Living prioritizes the growth and development of its Business Owners. Take advantage of the training sessions, webinars, and mentorship programs offered by the company. Learning from experienced mentors and attending company events provides invaluable insights into effective sales techniques, team building, and business management. Stay updated with product knowledge and industry trends to position yourself as a trusted advisor to your customers.
Develop Customer Relationships
Building lasting relationships with your customers is essential for the longevity of your Forever Living business. Provide excellent customer service by addressing inquiries promptly, offering personalized product recommendations, and following up to ensure customer satisfaction. Happy customers are more likely to become repeat buyers and recommend your products to others, creating a steady revenue stream for your business.
Build a Supportive Team
If you aspire to expand your Forever Living business beyond individual sales, focus on building a strong and supportive team. Encourage your team members, provide guidance, and share your experiences. Foster a collaborative atmosphere where team members can learn from each other and celebrate collective achievements. A motivated and united team enhances everyone's success and contributes to the overall growth of your business.
Goals and Monitoring Progress
Establish clear and achievable goals for your Forever Living business. Whether it's reaching a specific sales target, expanding your customer base, or building a team of dedicated Business Owners, having well-defined goals provides direction and motivation. Regularly monitor your progress, analyze your sales data, and adjust your strategies as needed. Celebrate your milestones and use them as stepping stones toward even greater achievements.
Benefits of Joining Forever Living Business
Forever Living offers a transparent business model with no annual fees or hidden costs for entrepreneurs.
Comprehensive Support:
As an FBO, you receive personal coaching, extensive support materials, specialized training, and a license to trade internationally, ensuring you have the tools for success.
Financial Stability:
Forever Living is a multi-billion dollar company with over $1.5 billion in assets, debt-free, and consistently growing over its 40-year history, providing a stable platform for business growth.
Global Business Opportunity:
With headquarters in over 160 countries, Forever Living provides a global infrastructure, enabling entrepreneurs to build successful businesses internationally.
Residual Income:
Forever Living's network marketing structure offers a stable and lasting income, allowing you to earn commissions on your team's efforts and build a reliable source of revenue.
Premium Product Range:
Forever Living manufactures high-quality health and wellness products, including nutritional supplements, weight management items, drinks, skincare, and more, all based on pure aloe vera and backed by a 60-day money-back guarantee.
Credible Direct Selling Company:
Forever Living is a reputable member of respected organizations like the Direct Selling Association (DSA) and DSAI, ensuring credibility and protection for both entrepreneurs and customers.
Join our groups for latest updates and business resources about India;
Conclusion
Starting a Forever Living business is not just a venture; it's an empowering journey toward financial independence and personal fulfillment. By understanding the products, becoming a dedicated Forever Business Owner, building a strong network, training and mentorship, developing customer relationships, building a supportive team, and setting and monitoring your goals, you're well on your way to realizing your dreams. Remember, persistence, passion, and genuine care for your customers and team members are the keys to unlocking the full potential of your Forever Living business. So, seize the opportunity, believe in yourself, and be ready to walk on this exciting path to success!