There has been a strange incident in Hauz village of Jaunpur district where a man has been wearing a saree for the last 27 years. The person's name is Chintaharan Chauhan who wears a red saree, big nostrils, bangles and earrings every day like a bride to cheat death. This article delves into the reason behind this strange behavior.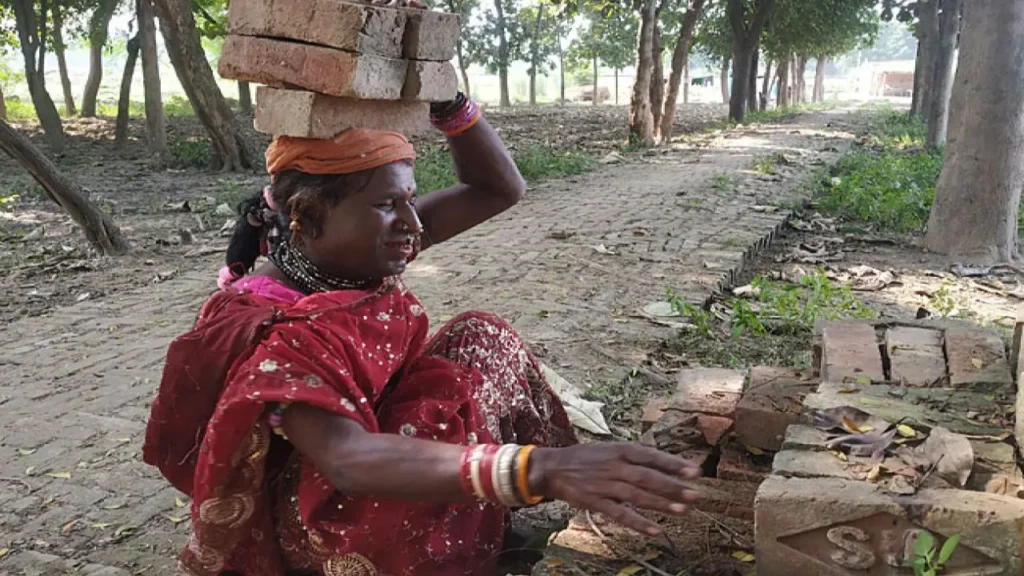 Superstition led to this behavior
The reason behind Chintaharan Chauhan's behavior is superstition. Chauhan started wearing women's clothing to cheat death. He was first married at the age of 14, but unfortunately, his wife died within a few days. This incident led him to fear death which forced him to live in the guise of a woman.
The story behind the behavior
At the age of 21, Chauhan went to work at a brick kiln in Dinajpur, West Bengal, and started buying food grains for the laborers there. The owner of the shop from where he regularly bought food grains became his friend. Four years later, Chauhan married the shopkeeper's daughter. However, when his family objected to this marriage, Chauhan immediately left his Bengali wife and returned home. Saddened by this, the girl committed suicide.
A year later, when Chauhan went to West Bengal, he came to know about his wife's suicide. Chintaharan then married for the third time. After a few months of marriage, he fell ill and his family members started dying one by one. Chintaharan's father Ram Jiyavan, elder brother Chhotau, his wife Indravati, their two sons, younger brother Badeu died at very short intervals. After this, three daughters and four sons of Chintaharan's brothers also died very soon.
Chintaharan's dream
Chauhan said that his Bengali wife used to keep coming in his dreams. She would accuse him of cheating and cry bitterly. One day in his dream, he apologized to her and begged her to forgive him and his family. She asked him to take her with him dressed as a bride, and he agreed to do so. From that day, he started wearing a saree to cheat death. Since then, the process of deaths in the family has stopped.
The aftermath
Chouhan said that his health has also improved, and his sons Ramesh and Dinesh have also recovered, although his wife died a few years ago. Chintaharan told that in the beginning, people laughed at him, but he did all this to save his family. When people came to know about the reason for becoming a woman, everyone had sympathy for him.