Maha Shivratri is a Hindu festival celebrated every year in honor of Lord Shiva. In 2023, Maha Shivratri is falling on February 18, and will be celebrated with a live webstream event by Isha Foundation.
The event will be joined by spiritual leader and founder of Isha Foundation, Sadhguru, who will lead participants in a variety of activities such as meditation, chanting and guided exercises. The webstream event will start at 6 PM IST on February 18 and will continue till 6 AM on February 19.
Participants can join the webstream event through Isha Foundation's website or app. The event is free and open to all. Isha Foundation encourages participants to create an atmosphere conducive to the program by dimming the lights, sitting in comfortable positions, and avoiding any distractions.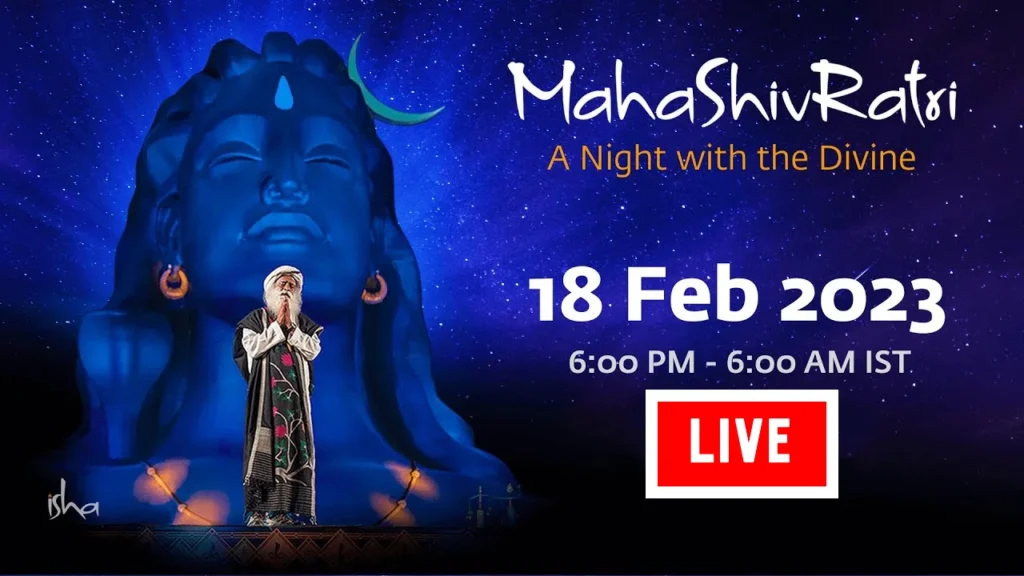 In addition to the live streaming event, Isha Foundation will also organize Mahashivratri celebrations at its ashram in Coimbatore, India. These celebrations will include a special puja (worship) ceremony, music and cultural programmes.
Maha Shivratri is considered a powerful night for spiritual growth, and Isha Foundation's webstream event with Sadhguru is a great opportunity for anyone wishing to participate in the festivities and deepen their spiritual practice.