Located in South Goa, Bogmallo Beach is a popular destination for tourists seeking a peaceful and picturesque retreat. With its clear blue waters, soft sand, and scenic surroundings, the beach offers a refreshing getaway from the hustle and bustle of city life. In this article, I'll share my experience of visiting Bogmallo Beach and provide some useful information for anyone planning to visit this beautiful destination.
Table of Contents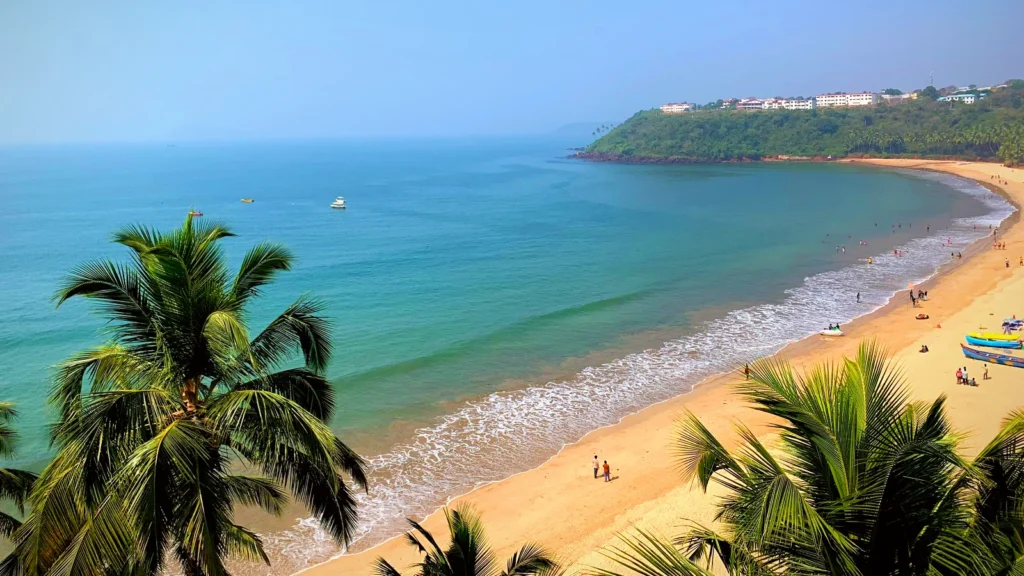 Resorts in Bogmallo Beach:
There are several resorts in and around Bogmallo Beach that offer comfortable accommodation and excellent amenities. Some of the popular resorts in the area include Bogmallo Beach Resort, Coconut Creek Resort, and The HQ. These resorts offer a range of facilities such as swimming pools, spas, restaurants, and bars, making them an ideal choice for families, couples, and solo travelers alike.
Who owns Bogmalo Beach Resort?
Bogmallo Beach Resort is one of the most popular resorts in the area and is owned by the Indian Hotels Company Limited (IHCL), which also owns the Taj Group of Hotels. The resort offers a range of luxurious amenities and services, including a swimming pool, spa, and multiple restaurants.
How far is Bogmallo Beach from the airport?
Bogmallo Beach is located just 4 kilometers away from Goa International Airport, making it easily accessible for travelers. The airport is well-connected to major cities in India and abroad, making it a convenient destination for tourists.
How much is a taxi from Goa airport to Bogmallo Beach resort?
Taxis are readily available at the airport, and the fare from Goa International Airport to Bogmallo Beach resort is around INR 200-300. Alternatively, you can also opt for a pre-paid taxi service, which is available at the airport and is a safer and more convenient option.
Which side of Goa is Bogmallo Beach?
Bogmallo Beach is located on the southern side of Goa, which is known for its beautiful beaches, scenic surroundings, and vibrant culture. The southern part of Goa is less crowded than the northern part and offers a more relaxed and laid-back atmosphere, making it an ideal destination for those looking for a peaceful and rejuvenating getaway.
Conclusion:
Bogmallo Beach is a must-visit destination for anyone visiting Goa. With its serene surroundings, beautiful beach, and excellent resorts, the destination offers the perfect combination of relaxation and adventure. Whether you're looking to spend a lazy day by the beach or explore the nearby attractions, Bogmallo Beach has something for everyone. So, pack your bags and head to this beautiful destination for an unforgettable experience.