As a beginner looking to venture into the world of stock trading, I extensively researched about 'best trading app in India to earn money' available in the Indian market. After careful consideration, I found Zerodha to be the best trading app for beginners like you. Here, I've outlined the reasons why Zerodha stands out as the ideal choice for anyone new to trading.
| Detail | Clients |
| --- | --- |
| Total Active Clients of Zerodha | 3,19,37,727 |

Table of Contents
Zero Account Opening Charges:
Another attractive feature for beginners is that Zerodha doesn't charge any account opening fees. This means you can start your trading journey without any initial financial burden, making it an ideal choice for those who are just dipping their toes into the trading waters.
| Detail | Fee |
| --- | --- |
| Account Opening Charge | ₹ 0 |
Zero Brokerage:
For beginners, minimizing costs is essential. Zerodha offers some of the lowest brokerage fees in the industry, which is a significant advantage for those just starting. The cost-effectiveness of Zerodha ensures that your profits remain higher, especially during the initial learning phase.
| Detail | Fee |
| --- | --- |
| Equity Delivery | ₹ 0 brokerage |
| Intraday and F&O trades | ₹ 20 or 0.03% (whichever is lower) per executed order |
| Direct Mutual Fund | ₹ 0 commission and DP charges |
Fees by Best Trading App in India To Earn Money

Educational Resources In Varsity:
One of the standout features of Zerodha is its commitment to educating traders. The Varsity by zerodha platform provides a wide range of educational resources, including video tutorials, articles, webinars, and market insights. This wealth of information empowers beginners to make informed trading decisions.
| Detail | Cost |
| --- | --- |
| Education and Tutorials (articles, videos) | ₹ 0 |
Top 10 Big Option Traders in India You Must Follow!

11 Best Sri Yantra Images, How to Place At Home?
User-Friendly Interface:
Zerodha's trading app offers an intuitive and user-friendly interface, which is crucial for beginners. Navigating through the app is smooth, and the layout is designed to make trading accessible even to those with minimal technical knowledge.
Paper Trading Feature:
Zerodha provides a paper trading feature that allows beginners to practice trading with virtual money. This feature is invaluable for gaining practical experience without the risk of losing real funds. It's a fantastic way to test strategies and build confidence before trading with actual capital.

Responsive Customer Support:
For beginners, having access to responsive customer support can make a significant difference. Zerodha offers excellent customer support through various channels, including live chat, email, and phone. This ensures that any queries or concerns are addressed promptly, contributing to a smoother trading experience.
Transparency and Security:
Zerodha is known for its transparency and security measures. As a beginner, it's crucial to have confidence in the platform you're using. Zerodha's adherence to regulatory standards and its transparent fee structure provide a sense of security that is essential when starting your trading journey.
Innovative Features In Best Trading App in India To Earn Money:
Zerodha's trading app offers a range of innovative features and tools like alerts that cater to both beginners and experienced traders. User can set alerts for pricing or any type of indications they want to get informed in real time. From advanced charting tools to real-time market data, these features enhance the trading experience and help beginners make well-informed decisions.
Conclusion for Best Trading App in India To Earn Money: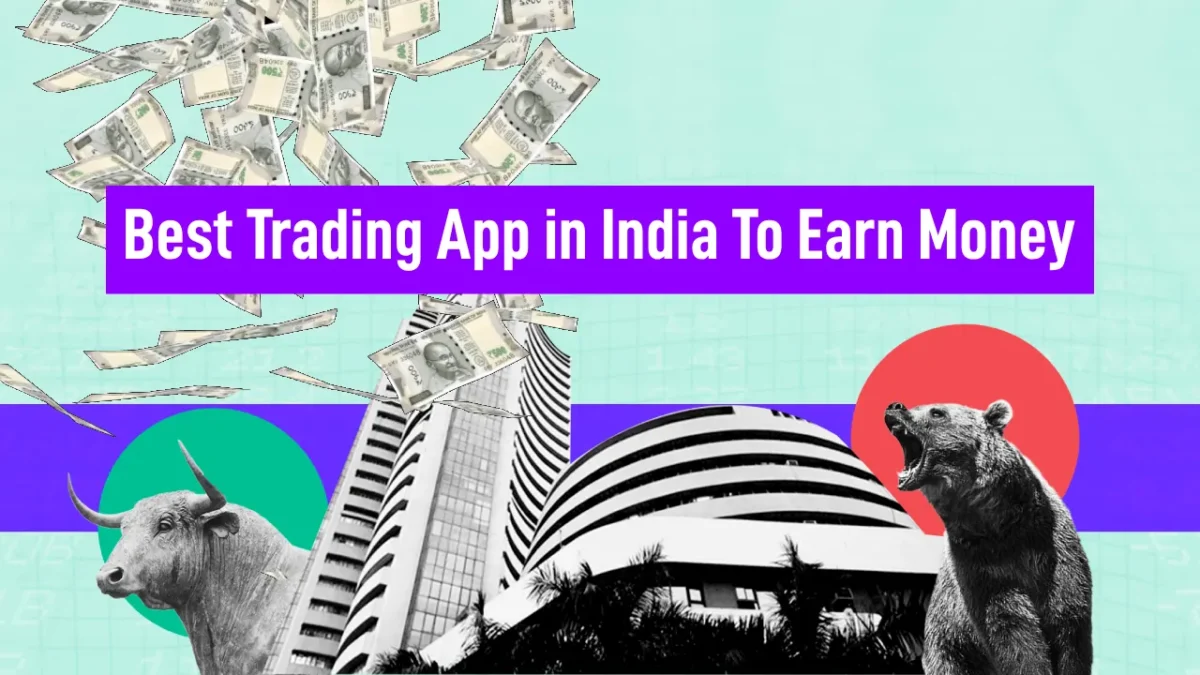 After thoroughly evaluating various aspects, it's clear that Zerodha is the best trading app in India for beginners who want to earn money through trading. Its user-friendly interface, educational resources, low costs, and innovative tools make it a standout choice. Zerodha's commitment to empowering beginners with the right knowledge and tools sets a strong foundation for success in the dynamic world of stock trading.
FAQs:
Why is Zerodha considered the best trading app for beginners in India?
Zerodha stands out for its user-friendly interface, educational resources, low brokerage fees, and innovative tools.
How does Zerodha support beginners in learning to trade?
Zerodha offers paper trading for practice, educational resources like tutorials and webinars, ensuring beginners can learn and practice before investing real money.
What sets Zerodha apart in terms of security and transparency?
Zerodha's adherence to regulatory standards, transparent fee structure, and commitment to security build confidence for beginners starting their trading journey.