The excitement in the air was palpable as the much-anticipated trailer of the upcoming action-packed thriller Jawan trailer was finally unveiled. Within 48 hours, it reached to 20 millions views. This gripping movie promises to take audiences on a roller-coaster ride of suspense, drama, and intense action. With a star-studded cast and an intriguing storyline, Jawan movie is all set to capture the hearts of cinema lovers.
Jawan Trailer Launched
The trailer launch event was a grand affair, attended by the cast, crew, and media. As the lights dimmed and the screen flickered to life, the trailer of "Jawan" unfolded, revealing a tantalizing glimpse into the world of espionage, crime, and heroism. The visuals were breathtaking, and the dialogues added to the anticipation that had been building since the announcement of the film.
Shah Rukh Khan as Ex-Military Man – Chasing Weapon Dealer
The trailer introduces Shah Rukh Khan in a never-seen-before avatar as an ex-military man turned vigilante. His character, brimming with intensity and determination, is on a mission to track down a notorious weapon dealer who threatens national security. The trailer showcases adrenaline-pumping action sequences and heart-stopping moments that promise to keep the audience at the edge of their seats.
Vijay Sethupathi as Biggest Weapon Dealer
Vijay Sethupathi's portrayal of the cunning and ruthless weapon dealer adds an intriguing layer to the plot. His enigmatic presence and chilling demeanor hint at the cat-and-mouse game that is about to unfold between him and Shah Rukh Khan's character.
Nayanthara as Police Officer – Chasing SRK
Nayanthara shines as a dedicated and determined police officer who is hot on the trail of Shah Rukh Khan's character. Her fierce portrayal adds depth to the narrative as she finds herself entangled in a web of secrets and danger.
Lust Stories 2 Review: Tamannaah Bhatia | Mrunal Thakur | Kajol

How to Contact Puneet Superstar? Age, Instagram, Net Worth

8 Hot Indian Web Series From to Watch Before Having Girlfriend
Deepika in Guest Appearance
The trailer also offers a glimpse of Deepika Padukone in a guest appearance, leaving the audience curious about her role and its impact on the story.
6 More Actresses in SRK's Team
Adding to the excitement, the trailer showcases a team of six dynamic actresses who join Shah Rukh Khan's character on his mission. Their diverse backgrounds and skill sets promise to make "Jawan" a compelling ensemble piece, full of camaraderie and unexpected alliances.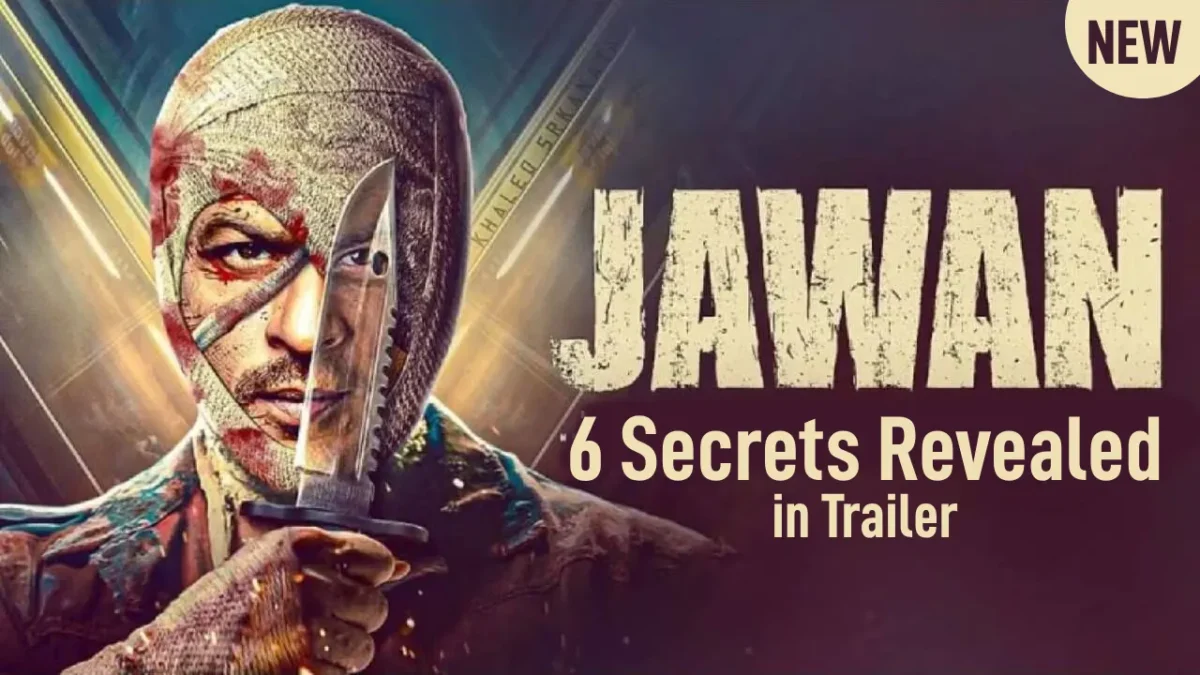 Conclusion for Jawan Trailer
With its high-octane action, intriguing characters, and an unpredictable plot, Jawan appears to be a thrilling cinematic experience that will keep viewers hooked from start to finish. The trailer launch has undoubtedly sparked eagerness and anticipation among fans, leaving them counting down the days until the film's release. As the trailer fades out, the promise of an enthralling tale of courage, suspense, and patriotism lingers in the air, making "Jawan" a must-watch for all movie enthusiasts.