Built in the 9th century, the Ananthapura Lake Temple is a picturesque place in the Kasargod district of Kerala. The standout feature about this otherwise typical lake temple is the herbivore-guardian crocodile, affectionately known as 'Babia'.
Since ancient times, the Ananthapura Lake Temple is said to be guarded day and night by the world's only herbivorous crocodile- Babiya. Babiya is a legend, who lives in the water of the lake where the temple is situated.
According to local folklore, Sri Vilvamangalathu Swamy, an ardent devotee of Lord Vishnu, was meditating to obtain grace from the Lord. While he was in deep meditation, Lord Krishna took the form of a small boy and started troubling the sage. Angered by the behavior of the little child, srI vilvamangalathu swamy pushed him aside. The sage later realized that it was Lord Krishna, but it was too late, as the boy had disappeared into the cave which lies within the temple grounds. Since then, the entrance to the cave as well as the temple itself is said to be guarded by Babiya.
At any one time, there is always only one crocodile in the lake, and as strange as it may seem, every time the guardian crocodile dies, another mysteriously appears and takes over the job of guarding the temple. strange but True! And to this day no one knows how each new crocodile appears in the lake. According to the legend, once a British soldier killed the crocodile guard, and in no time, another crocodile was seen in the lake guarding the temple. But, within a few days that English soldier died of snakebite. Locals claim that the serpent-god, Ananta, punished him for his wrongdoing.
According to the temple's trustee, Ramachandra Bhatt, "the crocodile is a messenger of God who alerts the custodians of the temple if anything strange happens in and around the premises as well as protects the temple from evil".
The vegetarian crocodiles here are friendly and (since the military incident long ago) there has been no incident of harm to anyone, not even the fish in the lake. Interestingly, Babiya eats nothing but the Prasad (or 'Prasad') of the temple and eats only when the temple official feeds him.
Today, thousands of devotees and tourists visit this temple to catch a glimpse of Babiya, the vegetarian crocodile. Although Babia is not often visible, but if you are lucky, you might find crocodiles in the lake.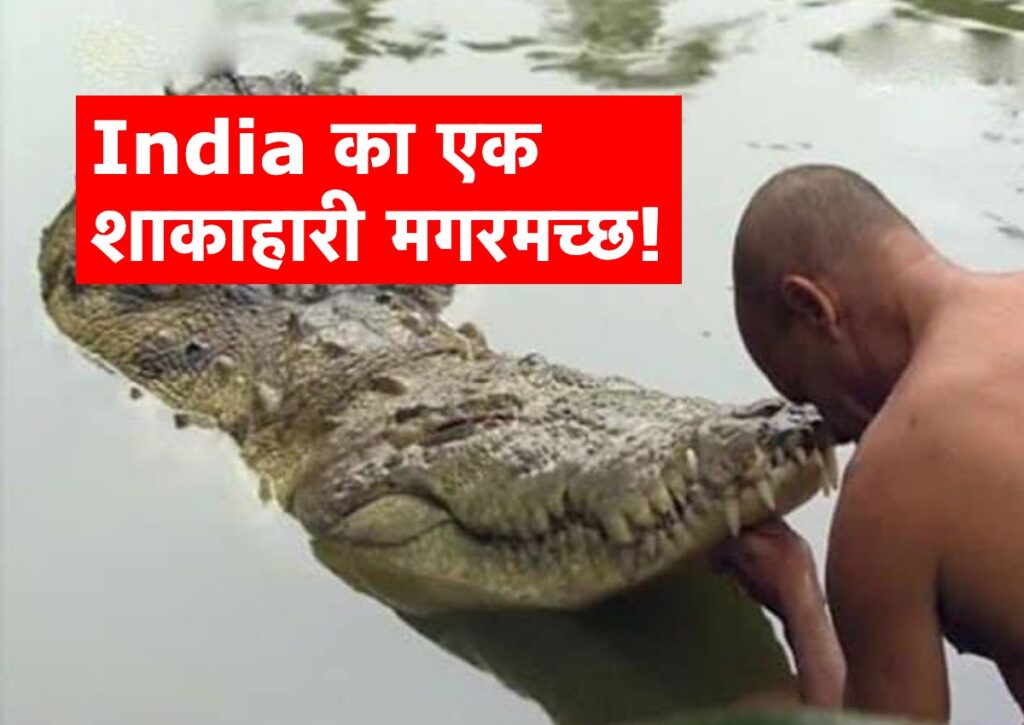 The crocodile talked about here is Babiya crocodile and it was found dead on 9th October, Sunday night. Most of this article has been written by Poonam Binayak. So all the credit goes to him.